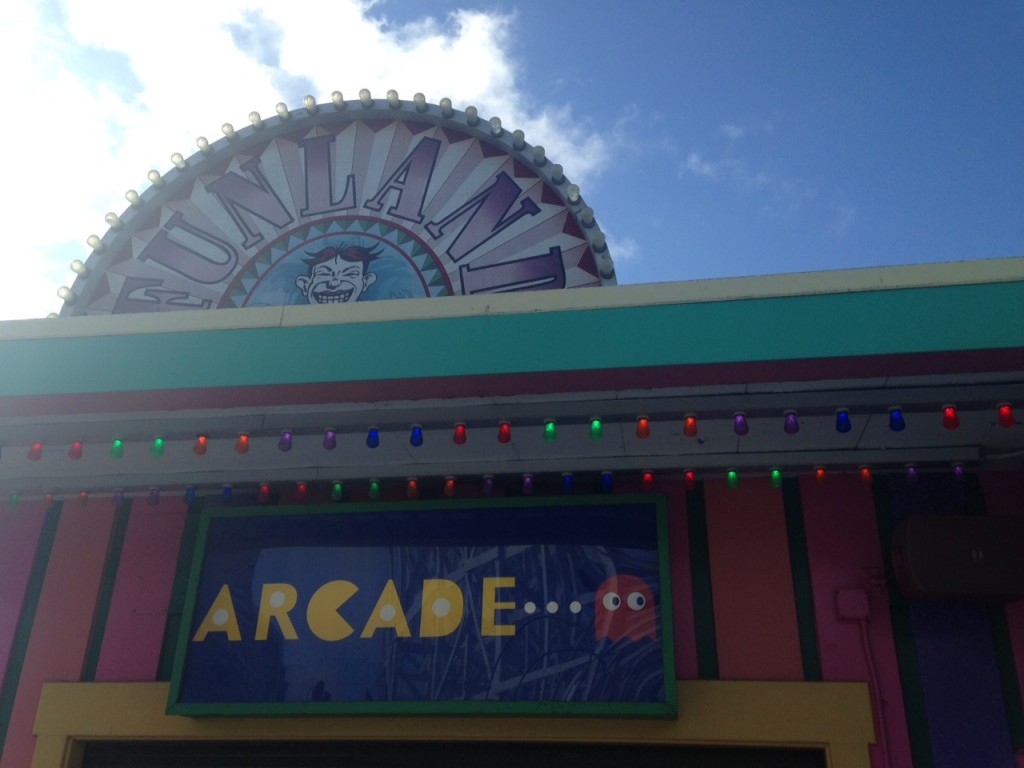 Last Spring Break, back in 2015, I took it upon myself to spirit my kids to Tahoe, where it was very cold, but Babygirl insisted on walking around in goggles and a swimsuit because, Spring Break.  The girl just felt it in her bones.  It was quiet, and chill, and a whole lotta mom-and-kids crafting, and cooking, and Penguins of Madagascar, and Easer-egg dying, and of course Chutes and Ladders, and dressing Bitty Baby.
This Spring Break, I am knee-deep in this professional proposition, which is really fun, and such a dynamic change of pace, and also…hard.  We had an incredible Easter (like, so amazing), and my husband took the first part of the week off, but for the balance of the break the kids are with a sitter during the days, and when I get to them, they are simultaneously delighted and exhausted from the adventures they've enjoyed, and sad and resentful that they enjoyed them with someone who wasn't Mommy.  It's the opposite of quiet and chill and mom-and-kids, and instead a whole lotta Big Feelings floating around come 7pm.
"I'm sorry I've had to work during your Spring Break," I whispered into LittleMan's hair last night.
"It's just nine weeks," LittleMan repeated matter-of-factly to me, not for the first time.  "And you'll never work on a Spring Break again."  Hmmmm.  Did I make this promise?
"I'm sad," whimpered Babygirl, "about you going away again tomorrow."
Insert knife into heart here.
The truth is, we're all adjusting.  I'm adjusting — not just to the full-timey schedule, which requires its own set of muscles, but also to the weird-guilt cycle of My kids need me and I'm not there, and Everyone else at the office seems to be working longer and harder and I'm not there, and Stop apologizing for yourself and your priorities…
And round and round we go, with all the Big Feelings.  Again.  And this is only a nine-week stint.
Do you get used to it?  Does it get easier?  Or am I just not built for it?
THIS is the crux of the experiment.
But in the meantime, the work is cool and the people are so nice and so interesting and the walking-to-work-downtown is all kinds of great.  (If there's one thing I've learned to resent in these years, it's my car.)
Anyway, it's clear I have some stuff on my mind and some stories to share, and maybe if I can bang out this Friday-Recipe-Roundup-on-a-Thursday I'll get to it this weekend.
Dare to dream.  (Famous last words of the working mommy.)
Friday: Would you believe I have Friday accounted for?  I do!  Mostly because I pulled some leftover California-style boeuf bourguignon out of the freezer and I'm going to make a "nice salad" to go with it.  (I put this in quotes because every time I talk about a weekend dinner I stress that I'm going to make a "nice salad".  As opposed to…what?  A crappy salad?  And my husband teases me about it mercilessly.  So here's looking at you, babe.)
Saturday: We are spending Saturday at the baseball game and we're all going to be really tired afterwards.  We're going to keep it simple.  Grilled chicken breasts and roasted brussels sprouts or something all around.
Sunday: We're doing Family Easter on Sunday midday, which means we'll have a full-belly kind of afternoon and a light dinner.  I have some leftover black beans to contend with so I'm thinking Gwyneth's Mexican Chopped Salad for the grown-ups and breakfast burritos for the kids.
Monday: There is recipe in this month's Cooking Light for avocado and spinach pesto that I have a weird feeling might be kind of delicious with black bean pasta and fresh tomatoes.  Experimental?  Yes.  Two black-bean-based meals in a row?  Yes.  We shall see.
(Kid version: Pasta with olive oil & cheese, and avocado.  Honestly, they might like the pesto and I will have them sample it.  But I won't force the issue.)
Tuesday: We need something we can count on after the great avocado-bean-pasta proposal, so we'll have salmon with a  lentil-tomato salad with mustard dressing (also Gwyneth…I know, I can't help it, it's delicious).
(Kid version: Salmon, tomatoes, roasted broccoli.)
Wednesday: I'm a little stumped for Wednesday.  I feel like I always have to shop on Wednesday anyway, for all the things I forgot when I was shopping over the weekend.  But I've been kind of hankering for this spinach-quinoa bake that I used to make back in, oh, 2008, so we might do that.
But I don't know!  We might just play it by ear!
(Kid version: I have no idea!)
Thursday: I'm leaving with my mom for a mother-daughter trip to London on Friday morning (YES!  DID YOU HEAR THAT?  THIS IS HAPPENING!).  So Thursday means doing the full bedtime rundown with my babes and reading Harry Potter with LittleMan and snuggling and PACKING.  I am guessing we will order takeaway, or defrost some chicken fajitas and call it a day.  (I hope we do.)
(Kid version: Something loving and homemade, like marinated skillet chicken thighs and sweet potatoes.)
Next week's 6-day journey will be the longest and farthest I've ever been away from my kids since they were born.  I'm beyond excited, and totally terrified too.
I am learning as I go that this is what happens in life.  The children get bigger and more independent.  They also get better and more controlled about explaining themselves: their thoughts and feelings and needs.  In so many ways — logistically, emotionally — it gets easier: to work, to travel, to be…well, me again.  But what does that even mean?  Me is someone new now.  Someone more complex.  Someone a little bit better, I'd like to think.  Someone who listens, hard, when those children speak.  Someone who loves to walk downtown in heels, and who is also really looking forward to this summer, and being nearby all the time, and a whole lotta barefoot cooking and crafting and Chutes and Ladders.