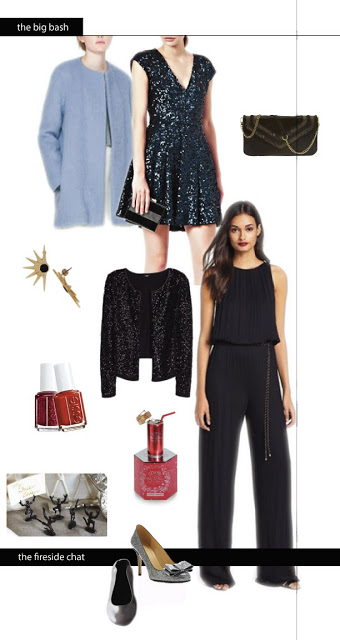 Was anybody else utterly thrown off by the fact that Thanksgiving was a week later this year, thus shortening the usual Christmas build-up by nearly ten days?
I was.
And so I find myself in January, still reeling from the whirlwind, with another season of memories logged, a heap of sparkly clothes ready to go to the dry cleaner…and very little to show on the blog front.
What am I looking forward to now?  Some rest, a lot of very clean eating/drinking/exercising/ living, and the days making their slow march towards spring.  Also, a few mellow dates with the husband now that the rush is over.
After all, it may be the deep midwinter but that don't mean you can't find a reason or two to shine…For some style thoughts on holiday parties (belated though they may be), you can read up on the Eagles Nest here.