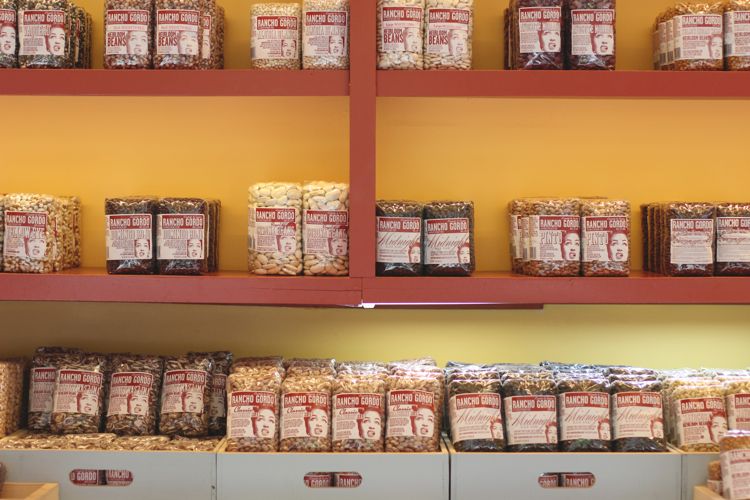 I just did the First Official Back-to-School Grocery Run and damn, it was a shop for the ages.
Backup peanut butter!  A pound of deli turkey!  Chicken breast tenders for quicker cooking on busy afternoons!  Hand sanitizer!  Pencils!  Scissors!  ALL the Kleenex!  Ketchup ketchup ketchup!  Martini olives (which are LittleMan's preferred lunchbox "fruit", heaven help me)!
And another jar of martini olives!  For martinis!
As has been well-documented here, we are home-cooking people.  On the average day we prepare breakfast for three, two lunch boxes (for the kids) and a snack/provisions box (for my husband), one brunch (for me, once I finally sit down at 10am), and dinner for four.  That's 11 meals in one day, times…well, times 6.5 days, on average.  That's 71(ish) meals per week, not including household goods and wine and stuff.
Small wonder ALL I DO IS GROCERY SHOP.  ALL THE TIME.  (Also: laundry.)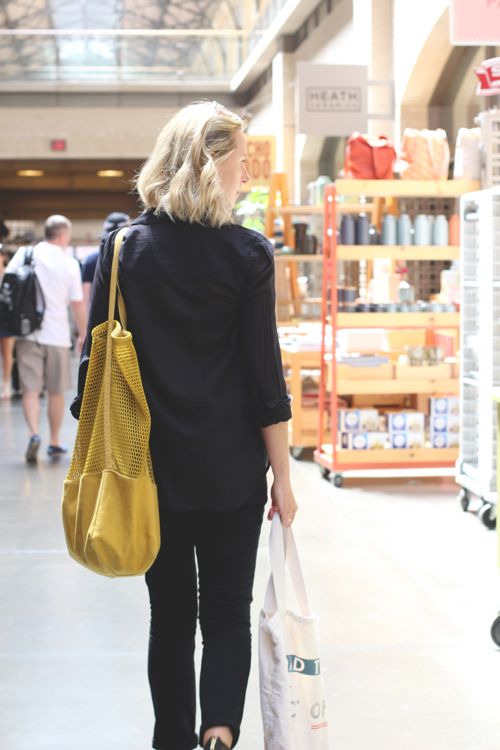 About five years ago my husband and I adopted a largely plant-based diet that sees us eating vegetarian meals at least half, if not 3/4 of the time (our kids still eat meat most nights).  This was primarily because we were part of a CSA, and I needed to really commit to all those vegetables flying at me.  But then we cancelled the CSA after several delivery-related snafus, and just kind of stuck with the vedge thing, largely because it is a) healthy, and b) SUCH a budget-friendly way to live.  Even if you are die-hard organic about your produce (which I am) you still save so much money cutting back on meat.
But my husband and I are active, hungry people.  We both work out, we both work, we both keep the house running.  We both need protein.  So I spent a lot of time learning to love and cook BEANS.  So it is to this mighty vegetable (ummm…pulse?) that I humbly dedicate this post.
Start here: I have posted a lot of my go-to bean recipes already on LotF: my world-famous garbanzo-radicchio salad; Greek-style baked beans with honey; Heidi Swanson's chipotle white beans; Gwyneth's lentils with tomato and mustard.  These are staples in our house.
CHILI.  Every time someone we know has a baby, we make chili and drop it by, with some cornbread and a Caesar salad kit.  To quote Darryl Hannah in Steel Magnolias: It freezes beautifully.  Sometimes we put a little beef or ground turkey in it, and we always, always keep some for ourselves.  Chili on a Sunday in the Fall is tops.
Do you get a CSA?  Then you probably have a leek problem.  (Leeks and baby bok choi.  Every box, all year round.)  The Sprouted Kitchen's braised white beans and leeks with melted cheeses is a lovely, humble stew that makes a great meal with a side salad.  I've reprinted the recipe at the end of this post.
I love Yotam Ottolenghi, but so many of his recipes require so many hard-to-source ingredients that I just…can't.  But this recipe for sautéed garbanzos with winter greens and a savory yogurt topping, from Plenty, could not be simpler, and was on repeat in our kitchen for months a few years ago.  (A few notes to ease your mind: the recipe calls for Swiss chard but I've made it with every kind of green there is, and also for the record I'm a canned garbanzo user, all the way.  You can substitute dill for the caraway.)  Funny, I totally forgot about this until just now…but I will probably make it next week, so there!
One cannot talk about beans without talking about tacos.  Open-face black bean tacos with mashed avocados and salsa is, perhaps, the easiest and most budget-friendly dinner on the planet.  Wanna get fancy?  Throw a fried egg on there.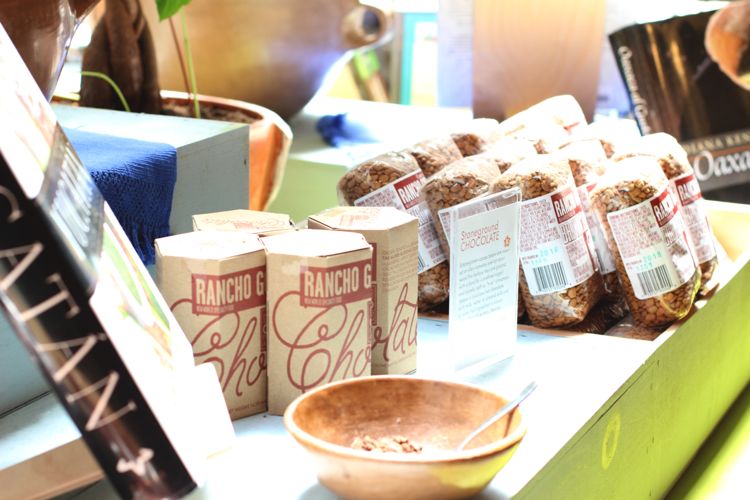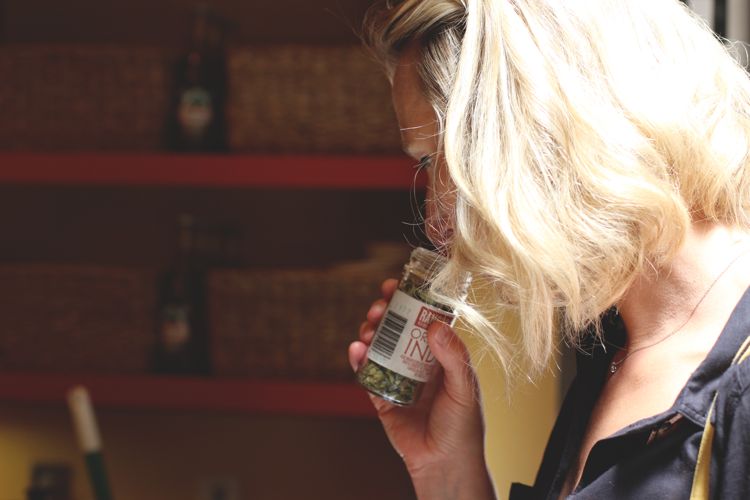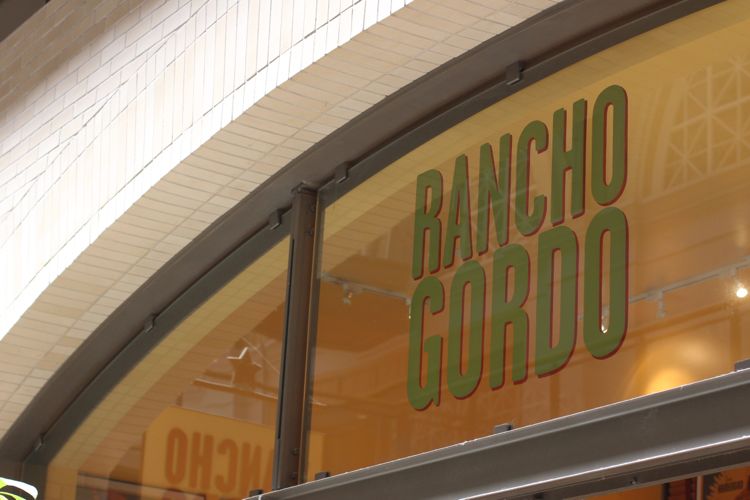 (For reference, a pound of beans at Rancho Gordo — the best — is about $6, and will easily make one dinner with leftovers for four, or two dinners for two.  If you buy beans in bulk at Safeway or even Whole Foods you can get them for as low as $1.99 per pound.  Winning.)
The Sprouted Kitchen's Braised White Beans & Leeks
1lb dried white beans
3 large leeks, light green and white parts only, trimmed, halved, and rinsed, then sliced into thin half-moons
1 tablespoon olive oil
2 celery stalks, diced
4 cloves of garlic, coarsely chopped
2 tablespoons fresh thyme
2 teaspoons herbes de Provence
1/2 to 1 tsp red pepper flakes
Sea salt & ground black pepper
4 cups low-sodium vegetable broth
1 cup shredded mozzarella
1/2 cup freshly grated parmesan
Soak the beans, uncovered, for at least 4 hours and up to overnight.  Rinse and drain.
Arrange a rack in the lower-third of your oven and heat to 225 degrees.
In a large Dutch oven or casserole, warm the olive oil over medium heat.  Add celery, garlic, and leeks and cook until the vegetables are softened, 3-5 minutes.
Add the beans, thyme, herbes de Provence, red pepper flakes, salt, and pepper.  Stir in the broth and 1/2 cup of water and bring the mixture to a gentle boil.  Cover the pot with an ovenproof lid (or cover tightly with foil).  Place in the oven and cook, checking to make sure the pot is never dry, until the beans are soft but not falling apart (3+ hours).  If the pot seems dry, add water in 1/2 increments and stir.  Taste and adjust seasonings.
Remove from oven and turn the oven heat up to 500 degrees.  Sprinkle the cheeses on top of the bean mixure and place back in the oven, leaving the lid off.  Cook until the cheese is completely melted and brown in spots, 8 to 10 minutes.
Serve hot.
Photos by Lauren Hemmingsen, shot at Rancho Gordo in the San Francisco Ferry Building.