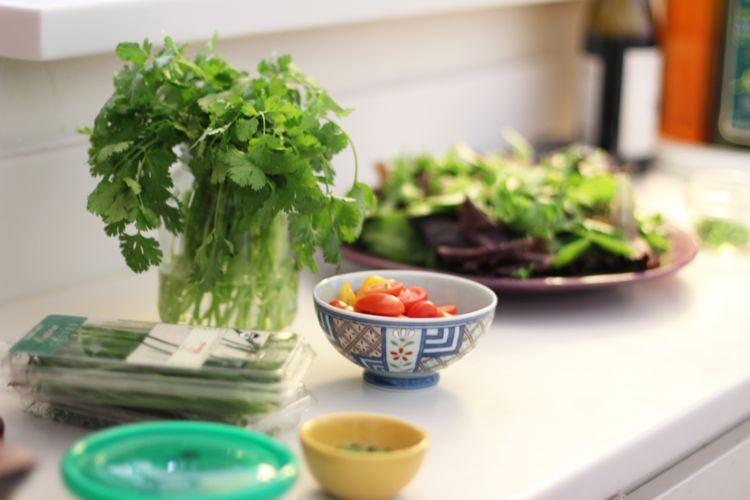 The clouds rolled back in with a vengeance yesterday afternoon.  The kids and I were caught unawares, having been at a gymnastics birthday party that worked everyone into a sweat, but we emerged from the ritual pizza-and-cake to find that our spring temperatures had dropped and our t-shirts weren't going to cut it.
I have a good spot here on my living room couch on Mondays.  Through the sliding door next to me, the deck looks bright and pretty despite a gray sky (and windows that need a cleaning if this rain EVER STOPS), the bridge soars above the choppy Bay waters, and through the rails of the deck I can see the palm trees lining the gray Embarcadero below.  It's a good life here in this little flat, and while we want to move (personal space is at a premium, and never more so than during this endless, rainy winter) it's just hard to leave our perch and all the memories contained within it.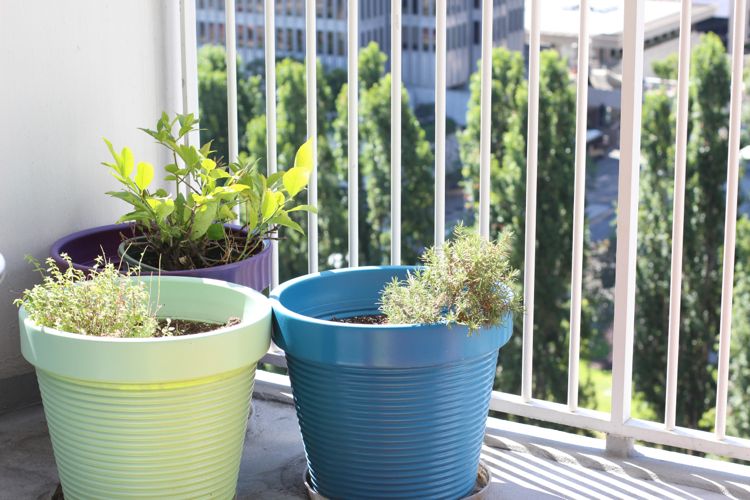 I moved a lot as a kid, and I never think of myself as sentimental about houses.  Walls are walls are walls; it's what happens between them that counts.  But this place hasn't just been an apartment.  It's been a lifestyle, a choice: to have, and then raise, children high above the streets of a densely-populated and congested downtown, to embrace our urban jungle and teach our little ones how to navigate it.  As our friends and peers have left the city seeking playrooms and soccer fields, we have happily (if slightly defiantly) stayed here and built something rich and durable.  Also: we are a closer family for having lived here, for being able to hear each other breathing in the night, for spending rainy afternoons navigating around one kitchen-dining-living room, littered as it tends to get with Legos and puzzle pieces and doll clothes and crayons and the odd peanut or tortilla chip that falls out of a snack bowl.
Don't get me wrong: LittleMan and Babygirl are 8 and 5 years old, and peace within these walls is tenuous at best.  But we have had to make compromise and coexistence a priority, and I believe (I have to believe) that someday it will pay off.  Someday the developmental divide won't loom so large and our kids can, maybe, just be friends.
Mornings are busy times between these walls.  The children assemble in the school garden at — wait for it — 7:45 (or in our case, 7:55, ha).  Fortunately we are early risers: we wake somewhere between 5am and 6am and we GO until all the people are deposited where they need to be.  We each have our own roles to play in this dance.  My husband and I are busy making lunches and beds, showering, signing homework logs and trying to look less harried than we feel.  LittleMan clears his dishes, makes his bed, does his take-home reading curled up in his yellow chair.  Babygirl tends to be at loose ends: she wants to help, but she is less keen on taking direction.  This means we need to get a little bit creative in assigning her tasks, and creativity can be hard to come by at 6:45am.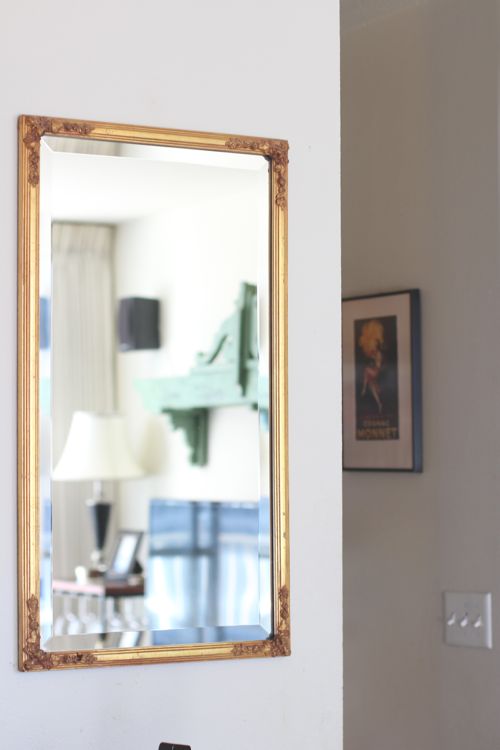 Today she wrote my meal plan shopping list as I dictated it to her.  This felt like winning on many levels because:
a) I needed to get it out of my brain and onto a page;
b) she got to practice her spelling and handwriting;
c) we got to spend time together instead of me shooing her away with the directive to find something to do — which happens entirely too often and I don't feel great about it;
d) no one cried.
Of course, the real fun will come when I go grocery shopping and need to decipher words like "Smol Jos," "WoDrmelin," "StA.CHiCiN," and my personal favorite "tRce tRce" — which I just realized is turkey jerky.  God bless phonics.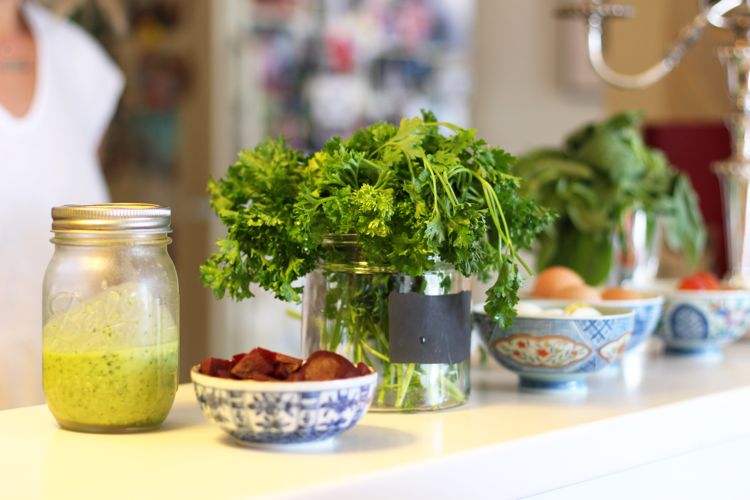 Without further ado, here is the meal plan that will (miraculously) unfold from this exercise:
Monday: Thin-cut skillet pork chops with basil-mint chimichurri and roasted brussels sprouts.
Tuesday: This pretty quinoa salad from the new(ish) Amanda Haas Anti-Inflammation Cookbook.  (I'm kind of obsessed.)
Wednesday: Chicken thighs and spring mix salad with watermelon, feta, pine nuts, and meyer lemon olive oil.
Thursday: Sweet potato tacos with mango-avocado ("ovAcoDo") salsa.
Friday: French lentil & cauliflower salad. (Another Amanda Haas hit.)
Photos by Lauren Hemmingsen.