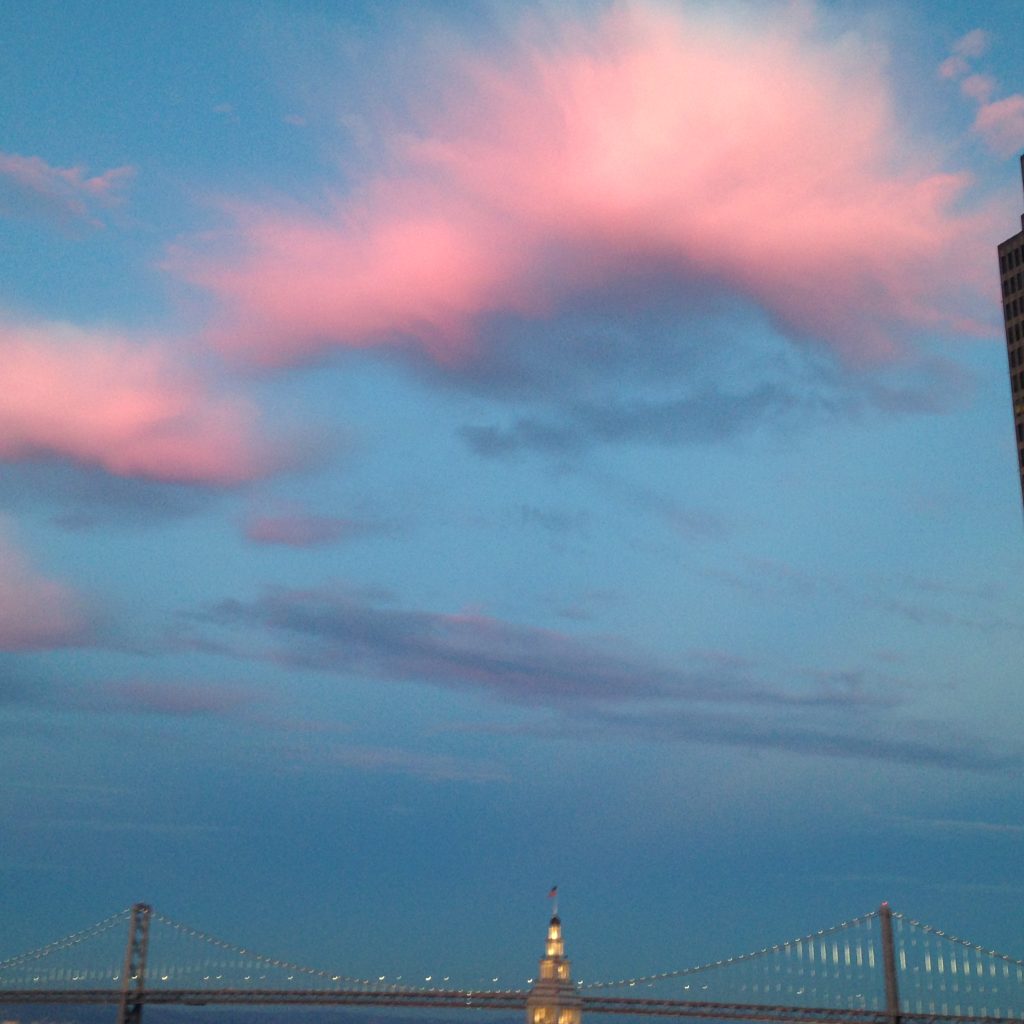 To my readers, I present…a letter (this is a real letter, BTW.  Real estate is EXACTLY this crazy-cakes in San Francisco).
__________________
To: The Owners of our Future Home
From: Us, the Hapless Desirers of Said Home
Date: October 12, 2017
RE: Purchase Offer
To Whom it Concerns:
For the past eight years, we have been raising our son (9) and daughter (6) on the 15th floor of a high-rise just blocks from your condominium. They have grown up looking down at the buses, watching the commuters and tourists (and parrots!), marking the time by the Ferry Building clock. They learned to swim at the neighborhood pool, where our son is on the swim team. They trek up Columbus to school and play dates in North Beach.
Jaime is a San Francisco native, and over the years we have commented that this decidedly urban, apartment existence is also one of the friendliest and warmest "neighborhoods" in the City. The checkout clerks at the local supermarket, the people we see daily in the elevator, the dry cleaner: they all know our children. We feel very safe and at home here, and though we have long ago outgrown our perch, we have struggled with where to go next.
We didn't expect this when we moved here in 2009. We thought we'd stay a few years and then head out to one of the "real neighborhoods"…but we never left. So last week, we sat down with the computer and decided to investigate what possibilities lie in our own backyard.
When we took our kids to see this condo — your condo — the other night, our son commented, "I like this idea. I get my own room, but our life doesn't have to change." Or as we like to think: our life doesn't change but it does get better: we'll have space! Space for our children to build their own worlds! Space to entertain friends around the same dining table! And those beautiful high ceilings! Just a great sense of space.
Meanwhile, we keep proximity to friends and schoolmates in North Beach and family on the North Waterfront. We stay close to the Bay Bridge and BART, which connect us to our childhood homes and friends in the East Bay. We can both walk or bike to work, and in just a few years our kids will be able to walk to school.
This is our first home purchase, and we do not take it lightly. We thank you for your consideration of our offer.
Sincerely,
Us